Online T-Shirts Business – Why Sell T-Shirts?
Are you thinking about starting your own online T-shirt business?
Or, you have already decided to!!
If so, then consider you have chosen the right niche for your business.
Why is it the right choice for you?
T-shirts are timeless fashion now. The global T-shirt industry is constantly evolving along with the progressing fashion sense. Besides, it has become a multibillion-dollar business model in the clothing industry worldwide in the past few decades. The global t-shirt printing market is forecasted to reach 3.1 billion U.S. dollars by 2025, where it was 1.16 billion dollars in 2016.
Instead of using text, slogans, or designs, entrepreneurs and clothing companies are now using custom-printed t-shirts for branding or promotional purposes. The versatile T-shirt designs enable your business to reach a wide range of customers with different tastes, interests, and cultural backgrounds. Being proven a lucrative business model, with the right strategy, a new online T-shirt business can be low-risk and cost-effective.
For example – with the Print-on-demand (POD) business model, you can easily maintain a well-balanced revenue by creating your T-shirt designs, leaving the production and shipping to third parties or fulfillment companies.
If you plan to start your online T-shirt business, this article will help you as an ultimate guideline. We will lead you through step-by-step processes through choosing the right niche, launching, promoting, and selling to your target customers.
Retail vs eCommerce: From Storefronts to Computer Screens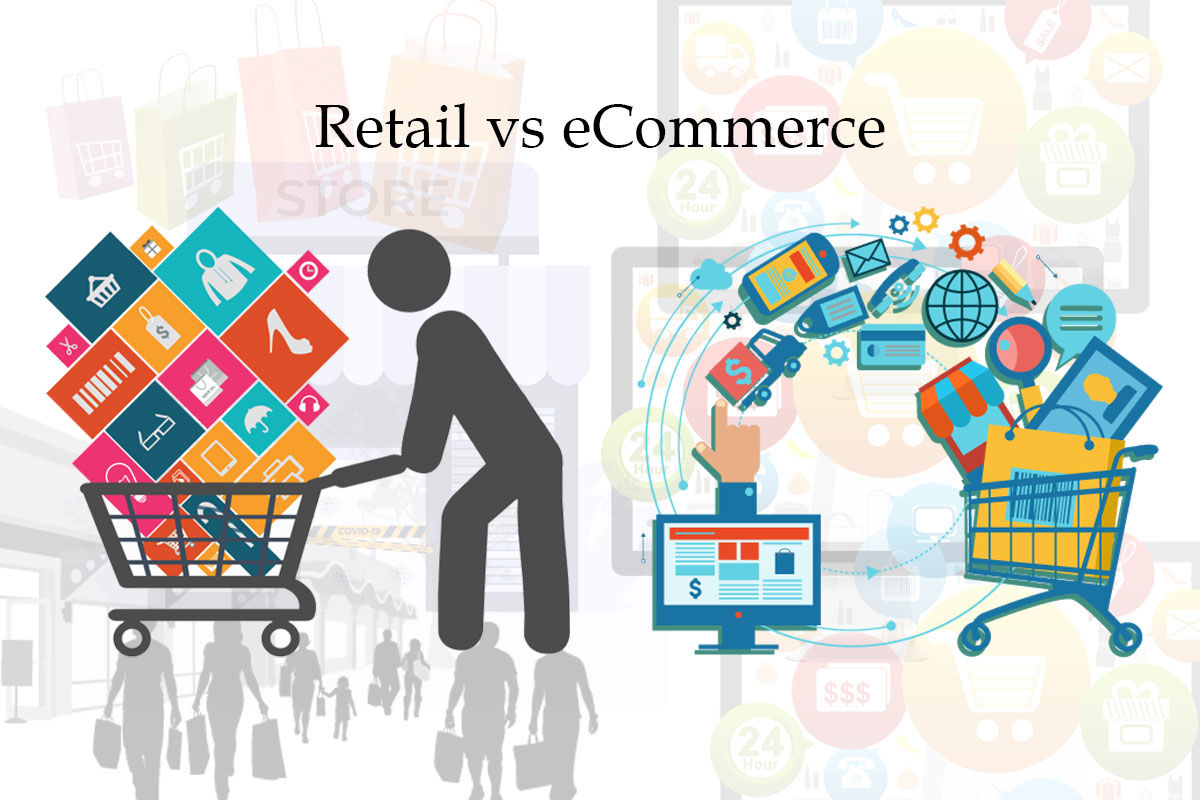 In the past few decades, the shopping landscape has experienced a profound transformation, raising two industries – traditional retail and e-commerce. Both offer unique experiences and advantages, creating diverse customer preferences.
Retail generally refers to the sales carried out with physical or brick-and-mortar stores. It is a traditional way and can range from a small bookshop to more extensive chain retail like Walmart.
E-commerce refers to the sales carried out online or over the Internet following digital procedures. These sales typically derive from online marketplaces such as – Amazon, eBay, Etsy, and various proprietary e-commerce platforms.
The Tangible Experience of Retail Shopping:

Retail or brick-and-mortar business offers a tangible experience that engages the physical senses.

Consumers can physically interact with products, feel textures, and try on items.

The in-store surroundings, from music to lighting, play a role in shaping the shopping journey. Most importantly, it offers immediate satisfaction, a hallmark of retail – customers can take their purchased products home instantly.

Convenience at Your Fingertips in E-commerce:

On the other hand, e-commerce offers unparalleled comforts and advantages.

A vast array of products are just a few clicks away

, and shoppers can order anything from anywhere, even from the comfort of their bedrooms. As an E-commerce store is globally accessible, it enables consumers to access items from all over the world, often at competitive prices. Virtual fitting rooms, augmented reality, customization tools, and personalized recommendations enhance the online shopping experience beyond expectation.
Choosing the Right Fit For Your Business: Retail or E-commerce, deciding which one to choose for your online T-shirt business – depends on individual preferences. Retail or brick-and-mortar suits those who prefer hands-on experiences and social interactions. On the contrary, e-commerce is a lifeline for individuals seeking efficiency and a broader selection in between insane busy working hours.
Here are 25 creative ways to style your graphic tees.
How to Start an Online/Ecommerce T-Shirt Business: Step-by-Step An Ultimate Guideline:
#1 Market Research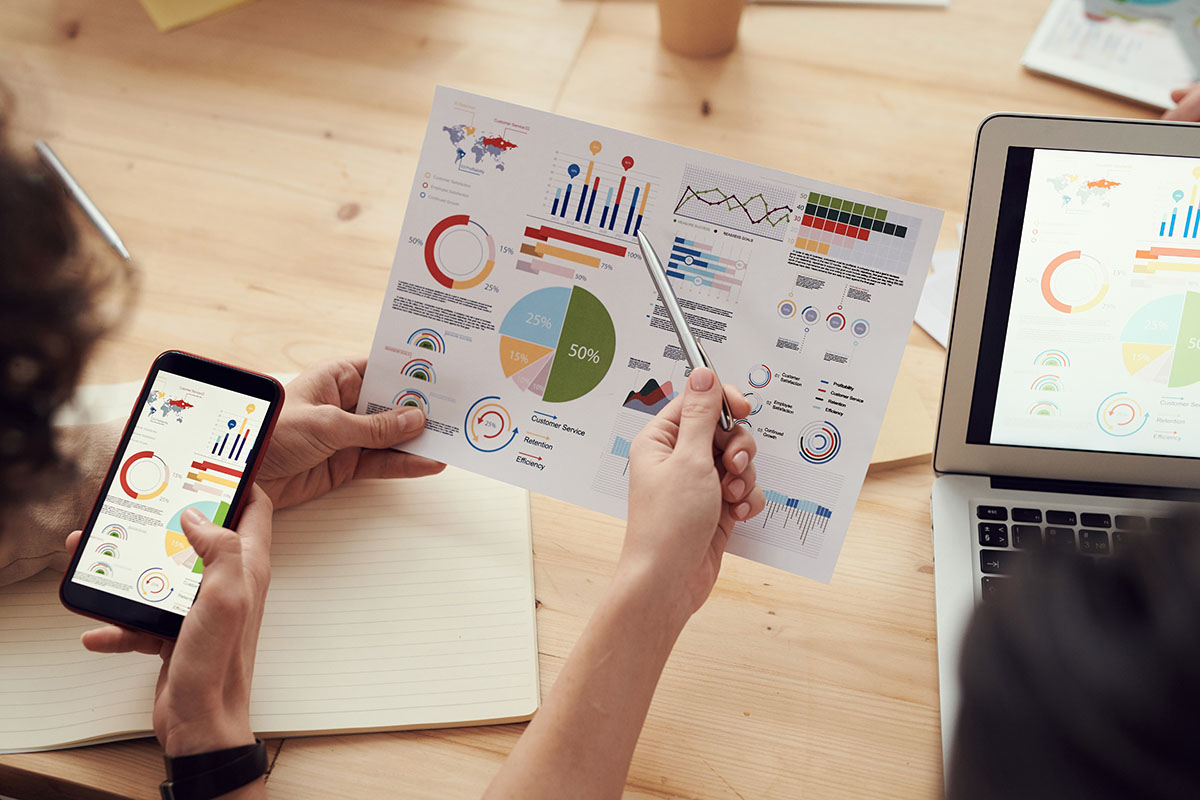 What is the priority to start a T-shirt business?
First and foremost, you need in-depth research about the T-shirt industry. See:
What type of products your competitors are providing?

How are they making sales?

What are people looking for?

What are the latest trends?

Strengths and weaknesses of your competitors.

How to be better in this competitive environment?
You can start with search engines' giant sellers like Amazon and Walmart. Besides, do some research on successful Shopify t-shirt stores and how they function. Use keywords like "top selling t-shirts on Amazon", "popular Tees", "best selling t-shirts", or "trending t-shirts".
Now, narrow the searches by adding your target market terms or keywords. For example, look for "Summer T-shirts", "Classic Tees", "political slogan T-shirts", or "Christmas Tees" and so on, according to your target audience.
Finally, Google Trends can easily show you the results of previously searched products and queries. It will provide you with detailed information and related questions. Even demographics, locations, or seasonality can be detected using Google Trends information.
#2 Choose The Right Niche (H3)
First and foremost, finding the right niche for your online T-shirt business is necessary. Why so?
T-shirts tend to appear pretty similar, and it's hard to create a product that stands out from the renowned brands in the market. Now, you must be careful so that your brand attracts the shoppers to purchase from your store over any other established brands.
While choosing a niche for your online T-shirt business, you need to have a clear vision of:
What would your products look like?

Who your customers are, or will be?

Why would they purchase from you?
For instance, you want to offer funny T-shirts to your customers. But taking this decision isn't enough for you as you need to be more precise regarding what type of funny Tees you want to offer. Is it going to be a statement or a graphic one?
Well, having a specific niche for your T-shirts means having a particular offering. Being specific in making Tees might scare you a lot as it might seem difficult to reach the market while starting. But this will make you stand out from the market and help you reach the target customers.
#3 Create a Business Plan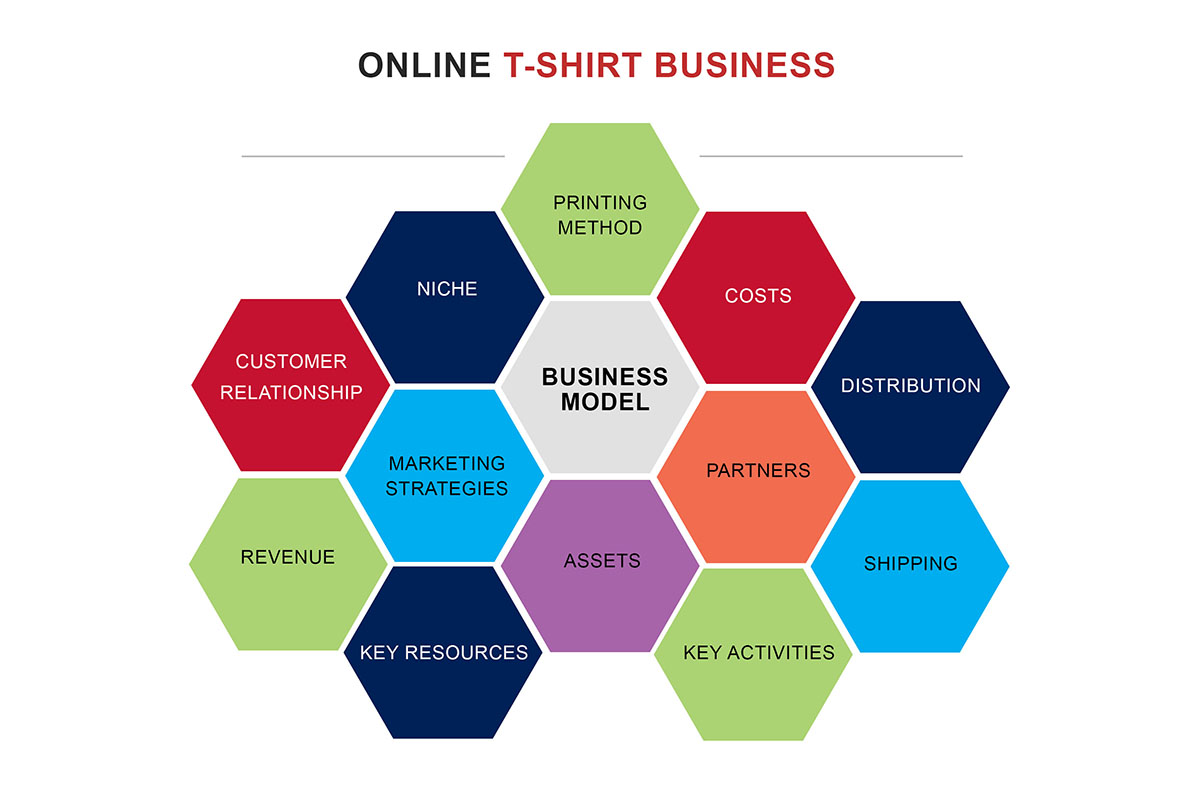 So, after finalizing the niche, you need to prepare a business plan for your online T-shirt business. It might seem like the scariest job ever at the beginning, but consider it going on a road trip.
A traditional business plan requires a company's main goal and business model, which also describes how to achieve within an established timeframe. It also includes product description and details, target market, staff, locations, and overall the company's structure for bank loans and financing.
For a startup, entrepreneur, or online business owner like you planning to start your own online T-shirt business, a business plan is far simpler, easier, and adaptable.
Consider your business plan a road map with key activities like:
Strategically outline the goals

Source of revenue

Assets

Partners

Target market

Marketing Strategies

Consider various opportunities to sell your T-shirts

Figure out how to execute your plan
#4 Find a Supplier or Print Provider With Quality Products
Select a print provider from your niche market who offers blank T-shirts so that you can observe the quality and diversity of their services.
Your T-shirt business integrated with Print-on-demand (POD) saves you from dealing with inventory or shipping hassles. However, before starting selling and ensuring the best service, obtaining in-detailed knowledge of the fabrics as well as printing techniques is crucial.
T-shirts are made from the most common fabrics like cotton, polyester, or blends. Besides, when it comes to eco-friendly T-shirt printing, recycled traditional materials or innovative fabrics are used. Always order samples to have a precise idea of the garment's strength and softness to ensure high-quality t-shirts.
Some print providers offer a variety of printing methods when dealing with a large selection of products. You must look for those who are capable of providing DTG direct-to-garment, embroidery printing, and all-over-printing as well.
Why these printing methods specifically?
These types of printing methods open up a wide range of design possibilities to fulfill specific material requirements, for instance, all-over-printing requires 100% polyester fabric, but custom embroidery has different requirements.
You need to go through the whole process to make sure that your customers are getting quality products and services. You must avoid selling low-quality products and dealing with product returns or customer complaints.
#5 Create Your T-Shirt Designs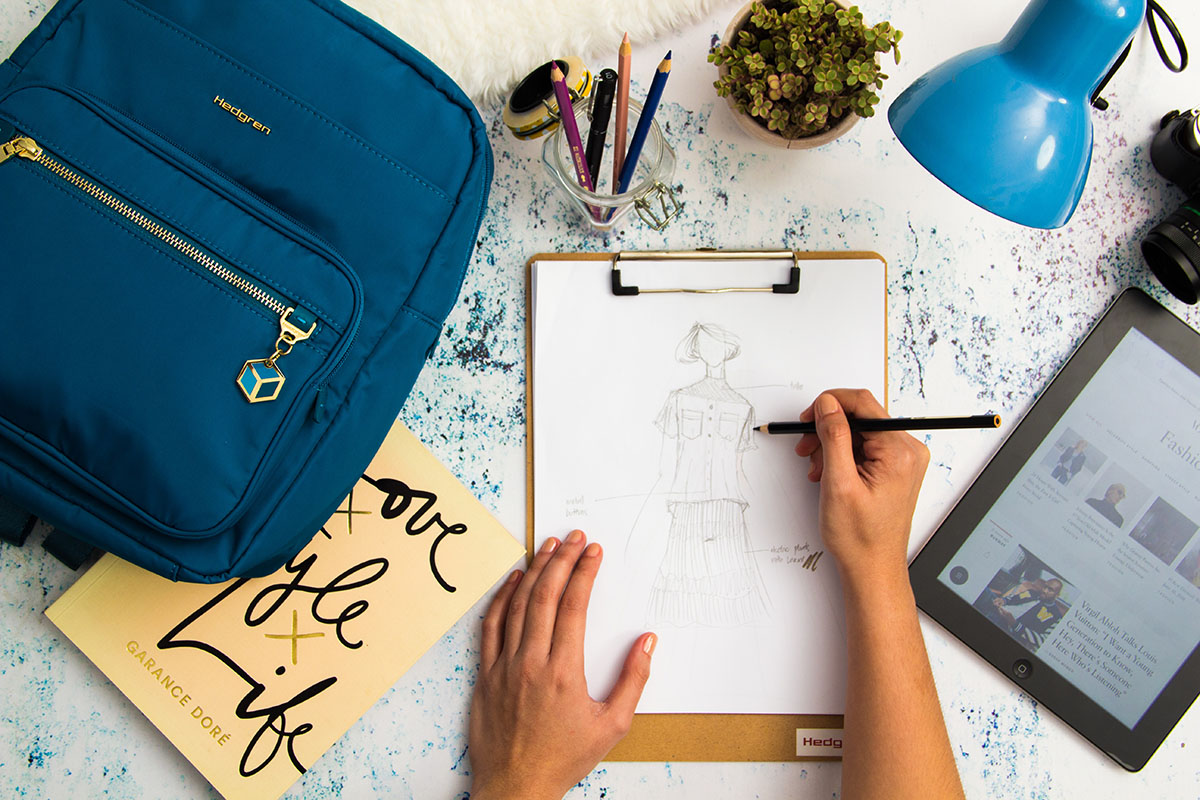 It is important to understand that creating designs is one of the integral parts of starting an online T-shirt business process. You must give your utmost attention to this as your designs will represent your brand. Create your T-shirt designs eye-catching and set your products apart from other sellers.
Some of the widely accepted design types are:
Graphic: Digital and hand-drawn designs or illustrations are the main attraction

of graphic designs nowadays. Designs or illustrations can be used individually or in combination, with typography.

Typography: Funny or creative slogans, phrases, quotes, or messages

are the subjects in this case. T-shirts with typography emphasize various creative fonts, word arrangements, spacing, and hierarchy.

Photography:

This type of T-shirt design printed with photography works along with the Direct-to-garment (DTG) printing method. It

requires high-quality images

that can be purchased or taken with a professional camera.

Abstract:

This design type

integrates random blended colors and random geometry like lines and shapes

. T-shirts with abstract designs carry neutral messages and it has a certain audience in the market. It's one of the popular ways, as well as, a trend in the current T-shirt industry.

Brand:

Company or brand promotion is the main focus in this design scenario.

Business logos and slogans or catch phrases

are the main focus in designing a brand or company T-shirt.
Apart from being eye-catching, it is a high priority that your designs are original. There is a copyright issue in this scenario. Take Disney for example. Disney is very strict and against the use of their famous characters or other trademarks by unaffiliated companies. Superhero characters from comic books, children's shows, and quotes are very popular amongst customers, yet using them without proper permission can get you into some serious trouble.
But, you don't have to come up with unique designs on your own. There are other alternative options open, such as:
People with no artistic flair can

stay relaxed by hiring a freelance designer

. Suppose, you are confused and struggling to come up with unique T-shirt design ideas. Sites like Fiverr or Upwork are good places to employ affordable and budget-friendly yet experienced designers.

T-shirt marketplaces like Creative Market, GraphicRiver, or T-shirt Factory

sell premade designs such as logos, clipart, icon packs, vectors, royalty-free images, etc

. You just need to be careful that other businesses also purchase these regularly. Since you plan to use these designs on your T-shirts, you need to have a commercial license as well.

You can

simply reach out to artists or graphic designers

at some popular communities like Behance or Dribble whose works grab your attention. Ask them if they are available for your t-shirt design projects.
#6 Validate Your T-Shirt Designs
Once you have created a few presentable and solid designs for your online T-shirt business, you will need honest opinions from others. Validating your designs is crucial to ensure they resonate with your target customers and drive successful sales.
There's a high probability that you may think your designs are ready to print, whereas others may point out some flaws in them. Opinions from others may help you bring some vital improvements in your designs that will help your business in the long run, but make sure the feedback you receive is unbiased.
Post mockups or prototypes of your designs on some online forums (watermark your designs so nobody can steal them) to gather some serious feedback from a diverse group of individuals, including your potential customers and design experts.
Online surveys, social media polls, or focus groups can provide you with valuable insights into which designs are most appealing. Besides, you can launch a small-scale production run or utilize print-on-demand service to test the intended market response before committing to a large investment. Monitor engagement and sales metrics to measure the performance of each design, and track the factors like click-through rates, conversion rates, and customer reviews. Adapting and recreating the designs based on feedback can enhance the chances of creating authentic T-shirt designs that can genuinely resonate with your target audience.
On the other hand, an online platform like Reddit can be a useful tool where you can post your mock-up designs onto the relevant subreddits and receive feedback from genuinely interested people.
#7 Source Your Products
After you have validated the designs of your online T-shirt business, time for you to think about where you should consider sourcing your T-shirts from. It is highly recommended that you source high-quality T-shirts to provide a superior customer experience to stay one step ahead of the competition.
Think about the nightmare of your customers' finding your T-shirts shrinking or ripping out after a couple of wears or washing, the reputation of your e-commerce store will be gone in no time.
This incident will drastically decrease the chances of customers purchasing from your store. Isn't it obvious you want to avoid such a nightmare? A high-quality product that is built to last will earn your customers' trust which will eventually lead to growing your online T-shirt business.
#8 Choose a Printing Method That Serves You Best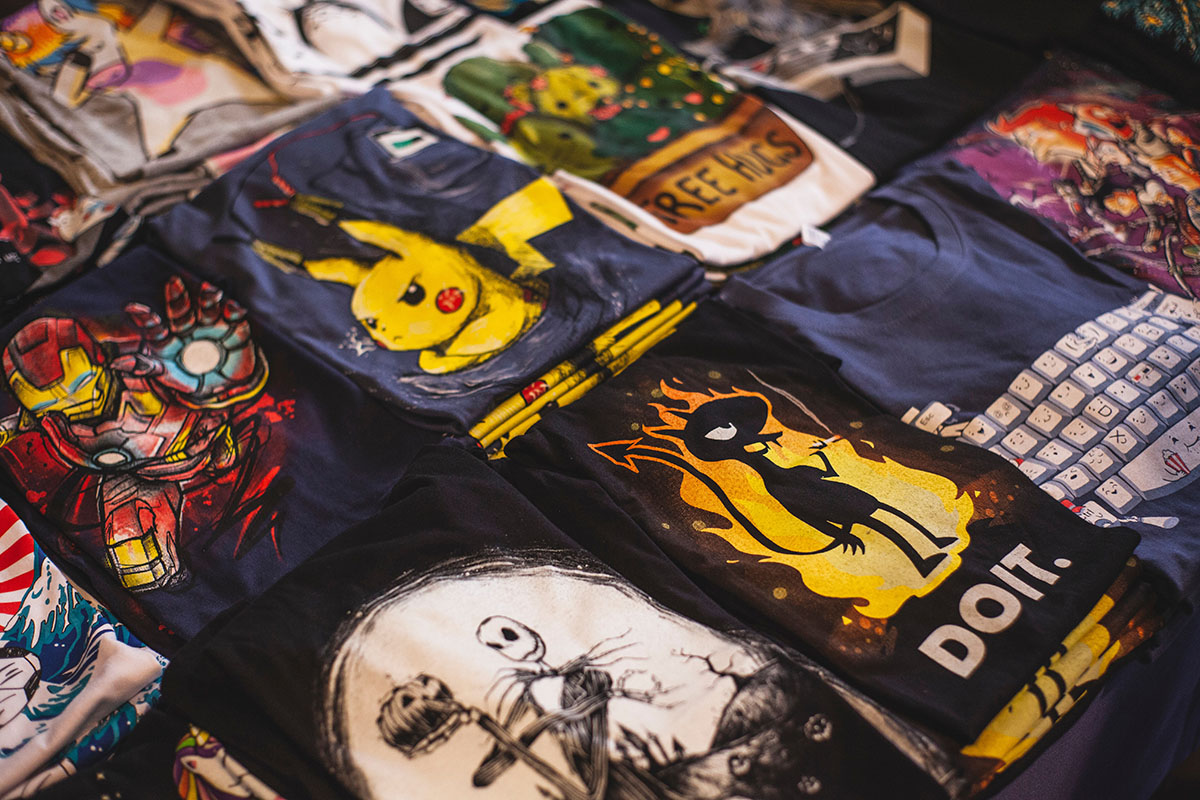 After you have finalized your T-shirt design, the next step is to choose a printing method to produce your T-shirts. There are plenty of techniques to choose from, yet each has its pros and cons. Besides, the right one can save you money which is very important when you are a startup with a budget. Both the quality and the print of your T-shirts need to be top-notch if you want a sustainable business.
Here are the top preferred and widely accepted T-shirt printing methods:
Direct-to-Garment (DTG)
Direct-to-garment (DTG) is a process where a specialized aqueous inkjet technology is used in printing on the textile. A DTG printer is similar to an ink-jet printer you often use at home. The platen design of the printer helps hold the T-shirt into position, and the inks are jetted or sprayed on the textile using the print head. It is capable of printing full-color images or designs with accuracy.
DTG printing produces quality printing as good as screen printing. It's better than heat transfer. As the printing process operates like an inkjet printer, it saves the setup costs, unlike screen printing. It's easy as well as cost-effective to execute small print orders.
There are pros and cons to everything. So has the DTG printing method. The main disadvantage of a T-shirt business with a direct-to-garment printing method is its incapability to provide volume discounts for large orders as it takes the same amount of time to print each shirt.
Pros
Unlimited color options.

Details and accuracy of printed designs or images are high.

1200 dpi high-resolution printable.

Perfect for one-offs or small orders.

Eco-friendly inks.

No setup cost is needed.
Cons
Not cost-effective for a larger production.

No volume discounts.
Screen Printing
Screen printing is an old but one of the widely accepted methods for both e-commerce and brick-and-mortar business owners designing and selling T-shirts.
In Screen printing, ink is pressed onto a surface through stencils using a mesh screen and a squeegee. It's also known as serigraphy, or silk screening/silk screen printing. It's a popular printing technique used in a wide range of industries. No matter if you have never heard the term before, you have used screen-printed products in your life without even realizing it.
Screen printing is most used on surfaces like paper and fabric, yet it's also an effective printing technique for canvases, posters, and artwork.
As a startup, screen printing can be cost-effective for your online T-shirt business if you are going to produce in bulk. But it has some complexities like when it comes to complex designs or designs with five or six colors, each color will increase the costs as well as production time.
Pros
Perfect for simple design or text.

Cost-effective for bulk orders.

Discounts in large production.

Durability is higher than other printing techniques.
Cons
Multiple colors increase the cost level.

Complex images and designs with multiple colors are not easy to print.
Heat Transfer (H4)
Heat Transfer printing method has also been around for a long time and its usage has existed in different forms. It enables you to print a design on your T-shirt by using high heat. You can find the basic heat transfer papers in a local office supply store. Sometimes, a design can be transferred with the heat of iron at home, yet it is not possible to run a small business this way.
Heat transfer makes it easier and quicker to produce full-colored images on a T-shirt. You will find it worth taking a chance while printing in small batches or printing single custom garments.
"Plastisol Transfers" is a more advanced form of heat transfer. In this scenario, printing is done on high-quality heat-transfer paper using professional printers.
The best thing about Heat transfer is that it enables you to print orders by collecting a stack of prints from your local printer and using them on your T-shirts with a commercial heat press machine.
Pros
Print one shirt at a time on demand

Suitable for small-batch orders

A limitless number of colors can be used in print
Cons
The quality and durability of the printing are lower than DTG or Screen printing

A large upfront investment is required in a heat press machine that can easily cost a few hundred dollars to a few thousand.

It will cost you extra time as it's often a do-it-yourself printing job
#9 Set a Price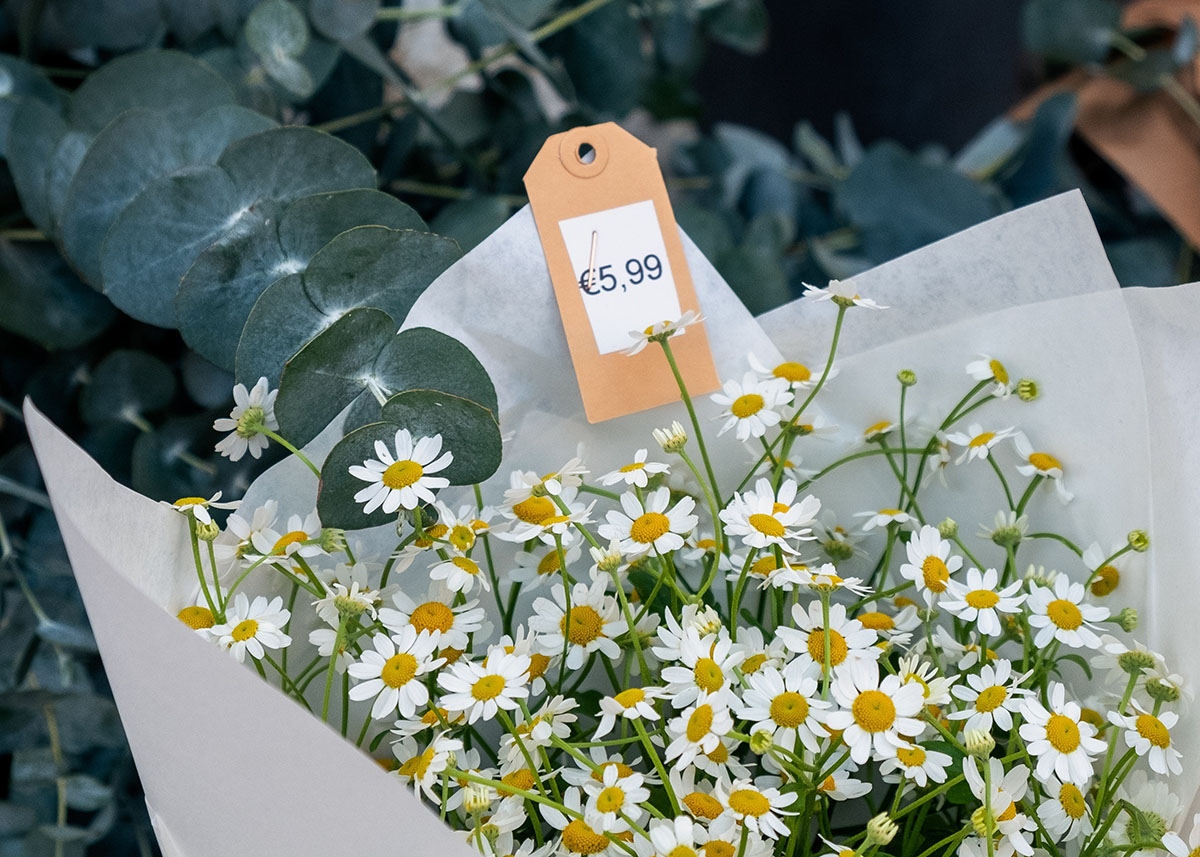 Through market research, you will be also able to review your competitors' product prices, deals, and other offerings.
You can never forget that the order fulfillment process comes with a list of costs. The cost includes sourcing materials, printing, operation, shipping charges, taxes, and other expenses while running your T-shirt business. Besides, you need to stay tuned so that your sales cover the expenses of everyday bills, software, or other subscription fees.
For this reason, you must set prices for your products considering your competitors' prices, and fixed and variable production costs. Products' prices should be high enough to cover the production cost and meet your target profit margin.
Adapting different pricing strategies like lowering the target profit margin and getting higher sales by attracting customers or setting a slightly higher price than the market competition to increase perceived value.
#10 Make Your Online T-Shirt Business Legitimate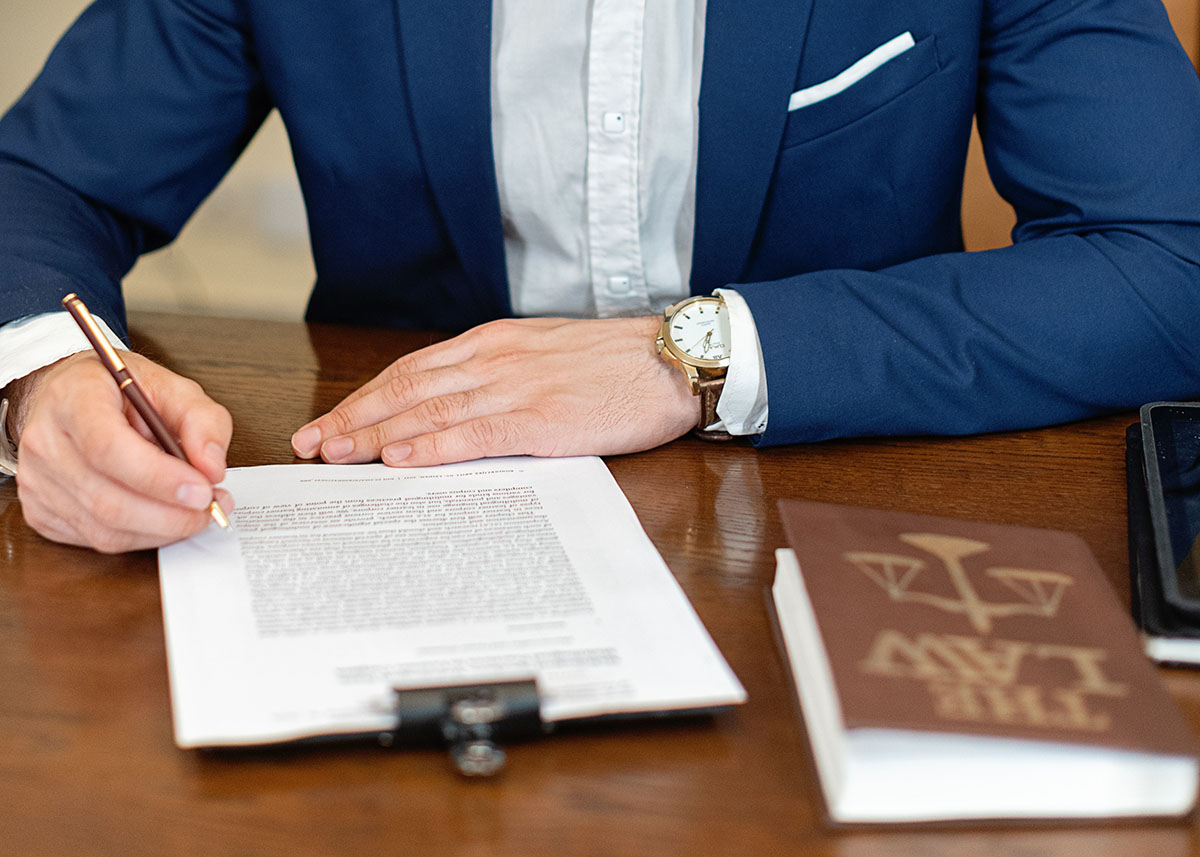 Just like any other business, registering your T-shirt business or company is one of the essential parts of your startup process. It helps you avoid any legal issues that often arise in a business. On the other hand, your registered business shows your potential customers how serious and professional you are in terms of running your business.
Furthermore, it will be easier for you to receive financial aid from Banks and other resources.
Check whether your business name is available in your area or not. For those in the United States, you can browse your business name here –

Business Entity Search

.

Establishing a legal business name or entity can be the best start for your T-Shirt business. There are structures like corporations or partnerships with investors available but amongst all, a

Limited Liability Company

(LLC) is highly recommended.

Apply for EIN – Employer Identification Number via the

IRS website

.

Register for state and federal taxes.

Open a new bank account and credit card – keep your personal and business assets separate.

Keep an in-detail record of your financial accounts.

Get your essential licenses like state and local business permits, resale certificates, safety permits, and copyright protection.

You must acquire business insurance. You can start with General Liability Insurance. If you are going to have employees, then Worker's compensation and health insurance will be needed as well.
#11 Take Excellent Product Photos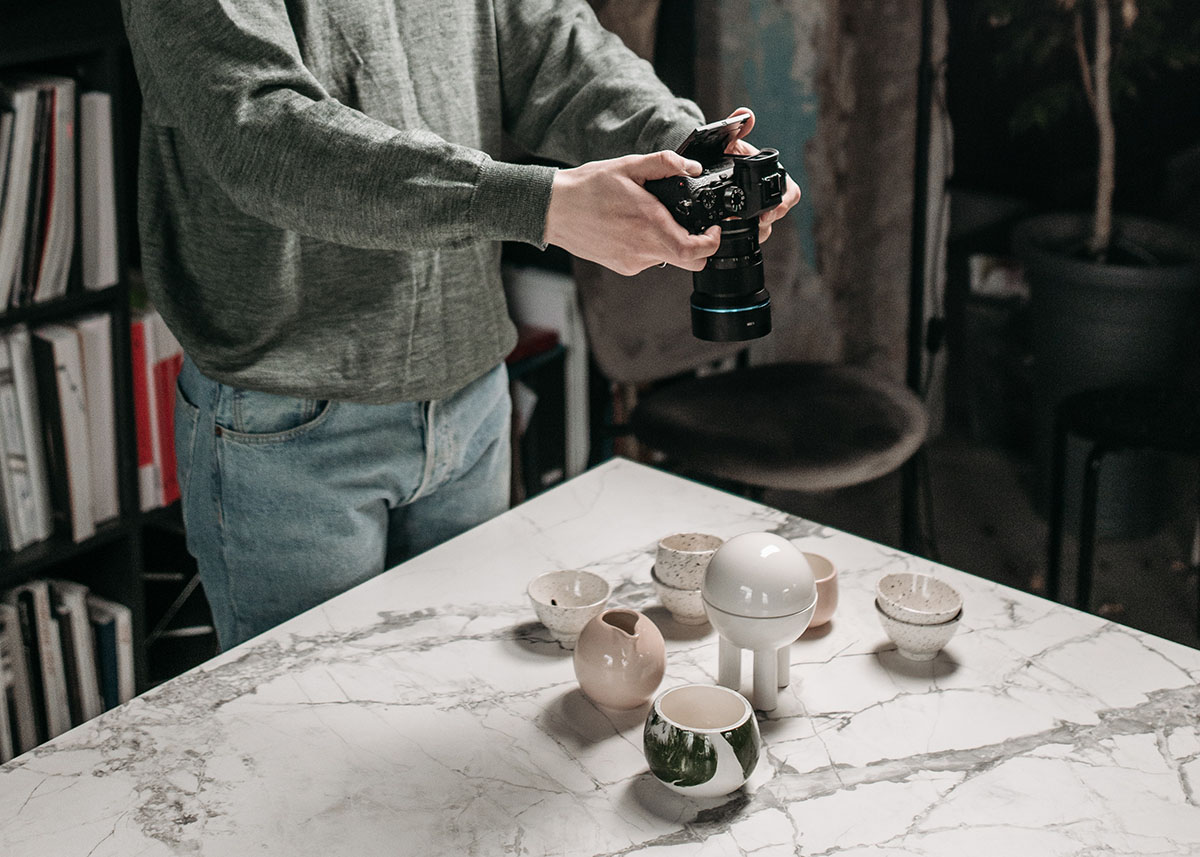 It's obvious in an online business that your customers are incapable of seeing or feeling the products in person. So, excellent high-quality product photos are a must for creating an enticing online store to attract customers and drive sales.
Use optimal lighting

– natural light or diffused studio lighting to enhance product details and colors.

Utilize a clean, uncluttered background

that complements your product and maintains visual focus.

A tripod can eliminate blurriness

and maintain consistency in framing across images.

Showcase different angles to

offer a comprehensive view, and consider close-ups

to highlight intricate features.

Use a

high-res DSLR or Mirrorless camera or smartphone

to capture crisp details.

Editing tools like Adobe Photoshop or Lightroom can

enhance brightness, contrast, and color accuracy

.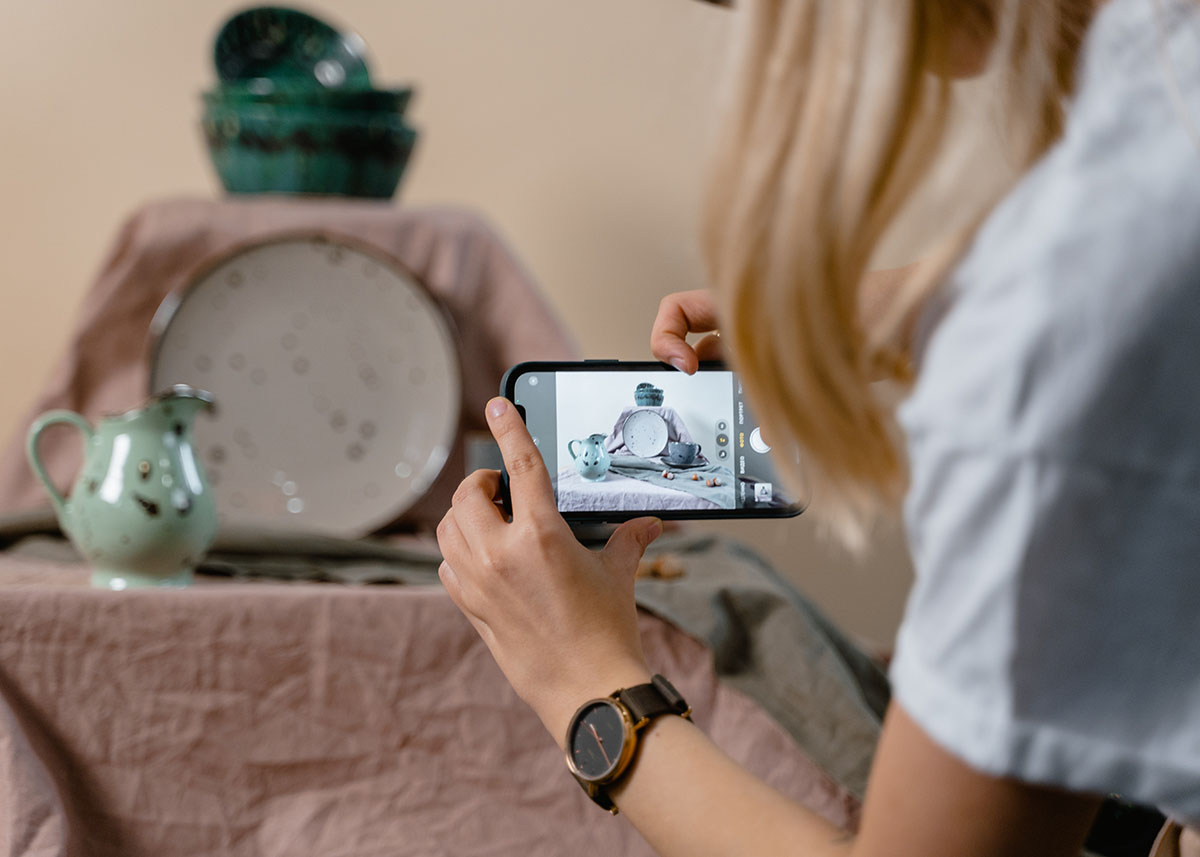 Consistency in style and framing across your product images creates a professional look. Make sure that the final result remains true to the product. Remember, your photos serve as the customers' first encounter with your products, so investing time and effort in mastering product photography pays off by elevating your online store's visual appeal and boosting customer confidence. Some statistics show that:
When deciding to make a potential purchase online,

75% of online customers

completely rely on product photos.

 High-quality product images can increase

conversions by up to 30%

or more.

22% of product return cases

occur because the Product appears different in real life compared to their online photos.

Most e-commerce platforms recommend having

at least 3 to 5 product images

per item.

Images with a white background

tend to perform well as they minimize distractions.

Around

65% of e-commerce traffic comes from

mobile devices, so images should be optimized for mobile viewing.

Websites with 360-degree images can experience up to

27% higher conversion rates

.

Videos showcasing products can lead to a higher engagement rate and a better understanding of the product.

Including

customer-submitted photos

in addition to professional images can build trust and authenticity.

E-commerce businesses with

visually appealing images

tend to have more success on platforms like Instagram and Pinterest.
#12 Choose a Platform & Set up Your Online Store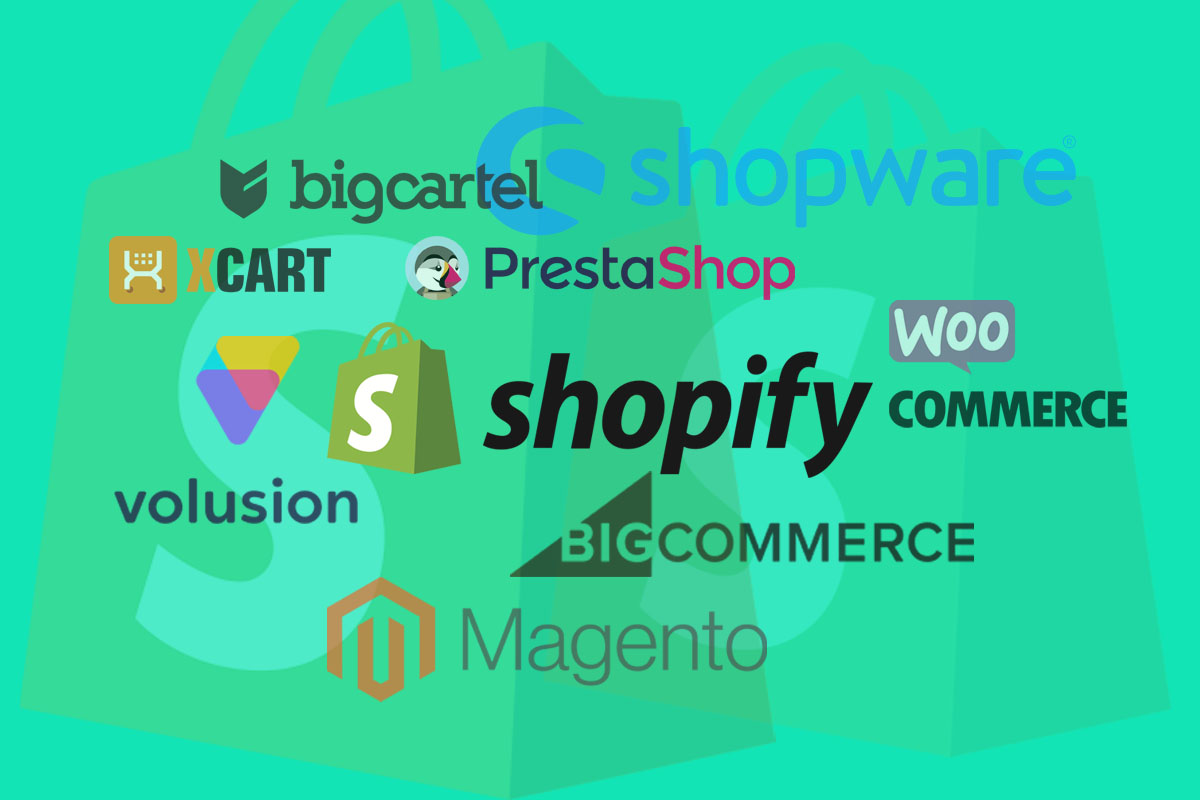 Now is the time for you to create your online store. Once you have prepared some products for sale, you need to find a way to offer them to your customers. This is exactly where a marketplace or sales platform comes into play. There are countless online platforms from which it is tough to choose one for your business. Amongst those, some of the most popular are:
BigCommerce

WooCommerce

PrestaShop

Magento

Volusion

Big Cartel

3D-Cart

X-Cart

Shopware
Besides, website builders like Wix, WordPress, or Squarespace are better for those looking for a user-friendly solution for their businesses.
On the other hand, if you are looking forward to building your business with Shopify, for your information, there are a handful of t-shirt print-on-demand services that can be integrated with your Shopify store easily. You can start taking orders instantaneously. These services do not require your direct involvement. Ordered T-shirts will be printed and shipped directly to your customers on your behalf every time you receive an order.
With Shopify, you do not require an upfront inventory which is truly a great option to start a new online T-shirt business. You also have the option to print other items like mugs, tote bags, or any other printable items through your online store.
#13 Market Your Product – Spread The Word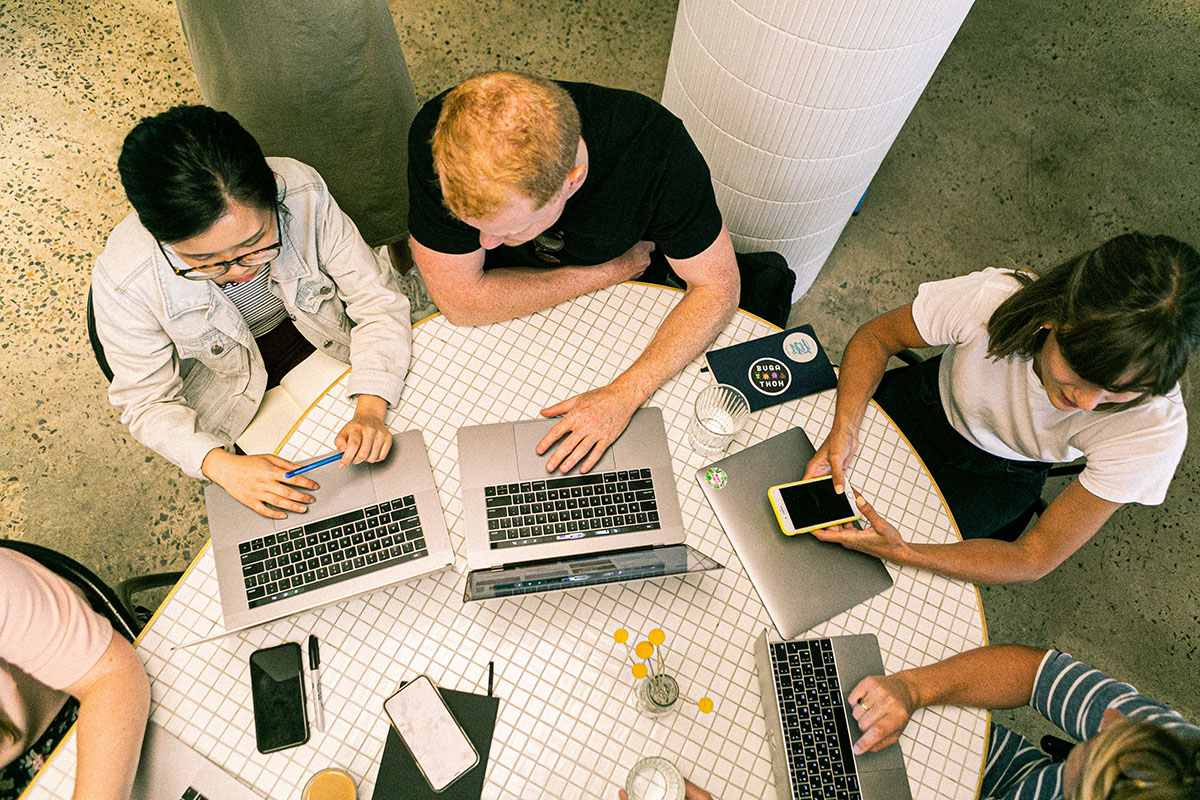 Apart from market research, finding a niche, making a business plan, finding suppliers, making t-shirt designs, or setting up an online store, you need to market your product to meet the expected sales.
Fortunately, marketing has become easier nowadays due to easy access to all social media platforms. Some helpful tactics to reach potential customers:
Create your business social media accounts on platforms like

Facebook, Instagram, Linkedin, Twitter, TikTok, Reddit, YouTube,

etc. Through dedicated social media business platforms, it's

easier to build an audience to increase your brand awareness and sales

.
The next question that comes to mind is whether you should be present everywhere at once or not. The answer is NO. Why advertise on TikTok if your niche audience doesn't use it? At the primary stage, make sure to use common platforms like Facebook, Linkedin, or Instagram, where it's

easier to showcase your products to your target customers

. The more the visibility of your products, the more the sales.
Besides, based on your T-shirt designs, you must

choose the social media your niche audience uses

. For instance, Millennials prefer Facebook, Instagram, Twitter, or Linkedin, whereas TikTok and Instagram are most popular amongst Gen Zs. Facebook is preferred by Baby Boomers and Gen X.
A

standalone website or a single marketplace can do the job for you

, yet learning SEO and Implementing the right keywords into your product description or a blog post on your website will help you

grow your brand awareness and increase sales

.

If there's no problem with the budget,

consider a paid advertisement

. Indeed, it can be costly, but it will increase your brand's chances of getting noticed.
Plan a successful

creative campaign to showcase your brand

and get your target audience's attention.
Custom T-shirts – A New Era in the Clothing Industry
As it's an ongoing trend of customized T-shirts, you can grab the opportunity and offer custom T-shirts to your target audience. If you have chosen Shopify for your online business, you can easily integrate a product customization tool with your shop.
A self-customization option like this opens the door for your customers to design their T-shirts on their own using text and graphics along with predesigned templates. The best thing about customization tools like this is that your customers can preview their designed T-shirts and redesign them (if needed) before finalizing the order.
Know the profitable ways to sell T-shirts online…
Bottom Lines
Starting an online T-shirt business requires research, a proper business plan, niche selection, design validation, production, raising money for startup costs, and more. But, as an alternative, you can start your online T-shirt business by integrating with a print-on-demand service without spending anything upfront.
However, you'll still have to market your product and offer unique designs to stand out from the ocean of sellers. Designing and selling T-shirts to an already established audience in the market is not an easy task. However, through proper marketing, advertising, and an online store, you can attract a wide range of customers, and it will shorten the lead time from discovery to sales.
Start Your Online T-Shirt Business – Frequently Asked Questions (FAQ)
Is an online T-shirt business profitable?
No doubt it is. While some consider it a saturated market, the global custom T-shirt printing market is expected to exceed the Compound Annual Growth Rate – CAGR by 9.7% from 2021 to 2028. Also, the global market is estimated to reach USD 7.57 Billion by 2028.
The T-shirt business is one of the best business ideas to make money as t-shirts are usually sold with a profit margin of 40% to 50%. With revenue like this, you can offer free shipping to entice more customers to increase your sales.
However, you need to choose the right niche, adopt the right marketing, and well-planned operating expense strategies to meet the right profit margin. But, it might take time no matter which area of business you choose, it always takes time to kick off a business.
What is the cost of creating an online T-shirt business?
An online T-shirt business will cost $250 to $20,000. If you decide to go with the print-on-demand market, only then there will be no upfront costs.
Calculating startup costs depends on the production method you choose for your business. For instance, heat transfer printing requires a good heat press machine (price range starts from $700), a vinyl cutter (around $200), and other supplies (shirts and vinyl).
Beside that, you will also need to sign up for an e-commerce subscription to start selling your T-shirts. Shopify platform setup expects you to pay $250 to $500 at the beginning and $50 to $100 as monthly fees when you start. For instance, if you choose the Shopify platform for your online T-shirt business, Shopify pricing guide can help you learn more about the fees.