Selling T-shirts online has become one of the most popular businesses all around the world. The modern generations like Gen Z or Millennials especially Gen Z, for them it's a trend to wear T-shirts now in the fashion arena. Now, to cope up with the trend and also to get the utmost benefit from it, selling t-shirts has become a widely accepted online and offline business.
But the most important question is – What could be the most effective and profitable way to sell t-shirts online?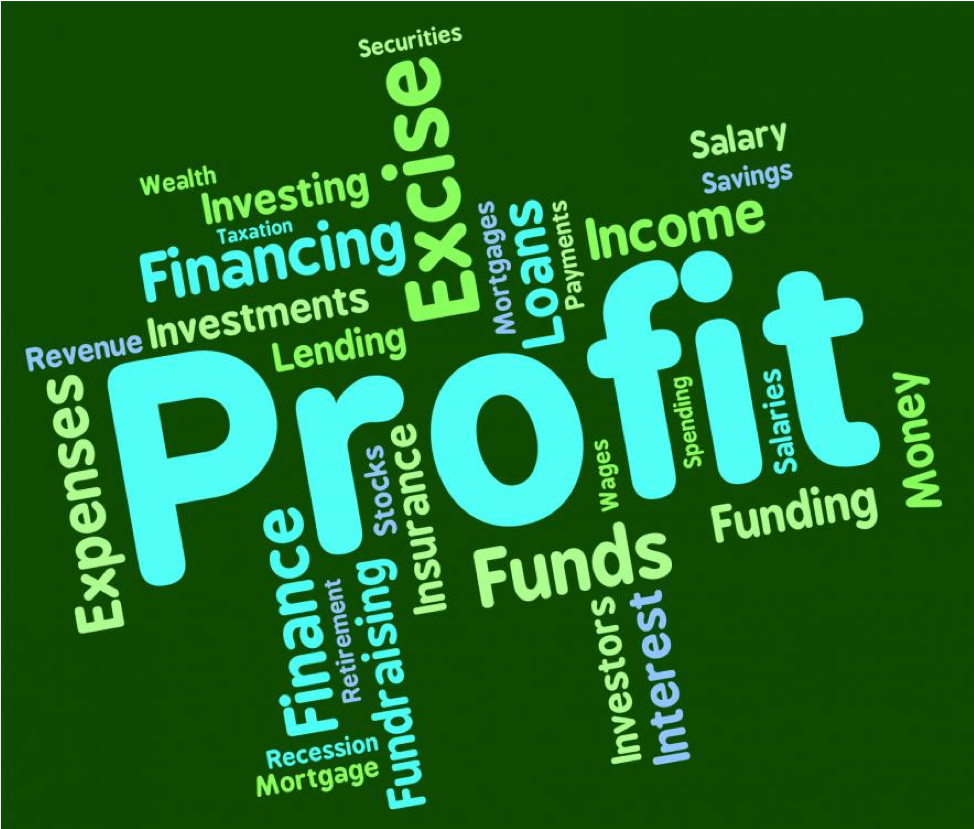 The most effective and efficient way to sell T-shirts online is not set in stone. There is no definite process or rule to it. But if you play smart and simple, with a bit of luck, you can also create a very profitable T-Shirt selling business online.
No matter at which stage your business is in or how big or small your business is, you will always need help from other businesses. Apart from your experience in the business, these B2B relationships can make or break your business.
In the world of eCommerce, you can quickly get lost in the industry jargon. If you're just starting out, it can be intimidating – with the abundance of choice between different business models and service providers, you may find yourself wondering what it is that you actually need to be fairly profitable. There are many companies that offer seemingly similar, but often slightly different services and you need to grasp these differences to choose the best partner for your business.
To make this a bit easier for you to understand, I'll go over these three topics:
Drop shipping
Print on demand
Warehousing and fulfillment
We'll take a look at what each of them means and what their pros and cons are. So that you can decide which method is the most profitable for you.
Drop shipping
Drop shipping is a business model in which a store doesn't keep an inventory of the products it sells, but the purchase is made from a third-party supplier who then ships the products directly to end-customers.
The way drop shipping works is that you have your online store, a customer visits it and buys something from you. When you receive the order, you then pass it on to your drop shipping partner, essentially buying the product from them on your customer's behalf. The drop shipper then takes the product, packages, and ships it to your end-customer.
What are the pros of drop shipping?
You don't need huge investments to start your business: Since you pay for products only when a customer orders something, you don't need to buy inventory beforehand and you're not risking much if the product doesn't sell.
It's easier to experiment: You can add new products to your store much more easily to test their popularity.
It's easy to add new products: When a new craze takes over the world (we all still remember fidget spinners, right?), you might want to jump on that train too. It can take a long time to start manufacturing something new on your own. A drop shipper could get the coveted product much sooner.
You have lots of options to choose from: There are many drop shippers selling a variety of products. If you're ready to dig in and do proper research, you'll be able to find the perfect fit for your store.
You have more time to focus on your store: You don't have to worry about maintaining stock, packaging and shipping orders, communicating with suppliers, etc.
There's no hassle with order fulfillment and shipping: The drop shipper will take care of that! Plus, working with drop shippers gives you access to much more appealing shipping prices than you'd be able to get for yourself.
Your brand still stands out: Usually drop shipping companies are white label, which means that their branding never appears on any of the packages that end customers receive. Every order will look like it came directly from you.
What are the cons of drop shipping?
You lose control over the order fulfillment process: Since you're not handling the products yourself, you have to completely trust the drop shipper to do their job responsibly and maintain high standards at all times. This applies both to the order fulfillment and the product quality too.
Smaller profit margins for you: Every order has two transactions – your customer buys the product from you, which you then in turn buy from your drop shipper. The difference between your retail price and the price that the drop shipper has set will be your profit. If you sell your own inventory, you get to keep the entire amount your customer paid.
It may be harder to emphasize your own brand: Most drop shippers will often offer you ways to promote your brand, but you might always want a little more. For example, you might want to use some custom packaging or add promotional items to your orders. Depending on the drop shipper, your choices in this area may be limited. Plus, your drop shipping partner also becomes responsible for representing your brand, which again means losing some control for you.
There's more competition: If you're using a drop shipper to sell a product, it means that there are other sellers out there who are selling the exact same product purchased from the same drop shipper. This means you'll need to find your unique selling point for the product.
Who is drop shipping for?
The drop shipping model is ideal for stores that are starting out since it doesn't require as much capital as ordering your own stock would. This model gives you freedom to experiment more, but keep in mind that it also means smaller profit margins and giving up some control over the product quality and the entire fulfillment process.
Print on demand
With the print on demand (POD) model, your designs are printed on T-shirts only as orders come in and only in the quantity that the order asks for. Similarly to the drop shipping concept, POD means that you don't need to buy large quantities of products when you get started – each order is printed as it comes in.
What are the pros of POD?
You don't need to print anything in bulk: In POD, the emphasis is on the "on demand" part – the printer will only print the product once it's ordered. This means you don't have to gamble with your money – you won't end up with a huge stock of t-shirts with a design that doesn't sell as you'd hoped.
You don't need to buy printers yourself: Your POD partner takes care of all the technical parts of the printing process – you don't need to buy any printing machines, which can be very expensive. And you don't need to learn how to print a product either. All you have to do is integrate a design your own tool to your store. There are some powerful online designer apps available that you can install in your store. Then you can upload your designs, or your customers can add their designs.
You can experiment with designs easily: POD also lets you take more risks with the designs you offer – you can come up with something more unusual and see if your customers dig the new thing. Since products are printed on demand, you're not making a huge investment on a thing that might not sell in the end. If a design isn't as popular as you expected, you can easily remove it from your store.
It's easy to customize your designs: You can offer more customization options for your customers – for example, your customers can incorporate something unique of theirs, like their name. With POD, you can print just that one t-shirt, and you won't be stuck with a whole bunch of shirts that have someone's name on them.
Cons to the POD model:
You lose control over the fulfillment process and quality of the products: The same as with drop shipping, POD means that you don't see each product itself, so you just have to trust the printer to do their job properly. This is why it's important to test your products before you start selling to see how they look.
You depend on your printing partner for products and their availability: POD companies work with different suppliers to source products. This means there are a lot of moving parts, and sometimes products may go out of stock or become unavailable.
Order fulfillment takes longer: Since every product is printed on demand, it takes longer to fulfill orders than it would if you already had available stock. As a store owner, you have to manage your customers' expectations – let them know that each product is printed on demand and that this takes a bit longer than sending out an already made product.
Who is POD for?
POD, just like drop shipping, is ideal for stores starting out. It's also great if you want to grow your business and test new products. POD gives you the freedom to experiment with new ideas with ease. But keep in mind the POD model means that order fulfillment takes longer – it's something you don't have to worry about if you have a stock of already printed products at your disposal.
Warehousing & Fulfillment
With W&F services (often called third-party logistics or 3PL) you keep a stock of your products at a warehouse of your partner who fulfills incoming orders and sends them to your end-customers.
What are the pros of W&F?
It's a huge time saver: A 3PL partner will take care of packing and shipping products for you, so you'll have more time to spend on other parts of your business, like marketing, customer support etc.
It's a space saver: Depending on the quantity of the product, keeping its stock at your own home or office can take up a lot of space. Storing it at a warehouse can solve this problem for you. It can also actually help you keep a track of your stock levels.
You get access to better shipping rates: Fulfillment companies that handle hundreds or even thousands of orders every day usually have much better shipping rates and options than you'd be able to get for yourself.
This can be more cost-effective as your business grows: A 3PL company could be cheaper in the long-term than hiring employees and leasing your own warehousing space.
What are the cons of W&F?
It's unlikely to be profitable for smaller stores: Depending on the fulfillment partner you choose, there will be several things you'll have to pay for. For example, storage of your goods, order fulfillment, shipping etc. Take a look at the number of orders you get per month and calculate how much it would cost together with storage fees. Make sure that you don't end up with stock just sitting on the shelf in your partner's warehouse and costing you money.
Once again, you lose some amount of control over what happens to your products: If you keep your stock at your own place, you're always in control over what happens to it. Make sure you find a 3PL partner that you can trust 100% to handle your products with the same care as you would.
Moving your products around may be a hassle: Although 3PL companies will let you know when you're about to run out of products, getting your products delivered to their warehouse in time can still be a problem. Either you deliver them yourself or have them shipped from another location, you have to make sure that the products reach the warehouse safely and sound.
Who is warehousing & fulfillment for?
W&F can be a great help for stores that already have an established presence and a steady stream of incoming orders. It can free up valuable time that you can then devote to other parts of your business.
Now it's your turn!!
This more or less covers what are the financial benefits and disadvantages of drop shipping, print on demand, and warehousing and fulfillment is all about. Now the ball is in your court – take a look at the idea of your online t-shirts selling business. Give it careful consideration – what is it that you want to make your ideas more effective and do exactly to be more profitable? Once you're certain of your goal, you can start looking into the means of achieving that and finding the right partner that can help you.
Whoever you end up choosing as your partner make sure you do proper research beforehand. You'll want to commit to a partner that's really able to help you with all that your business requires to sell Tees successfully.